There are so many HTML/CSS website templates that are available for free, you can use it and save yourself a lot of time and reduce development cost. Yes, It will work if you choose the right templates, style and customize them to suit your project's needs.
So in today's post, we will showcase the latest (X)HTML and CSS templates with high quality design web layout and absolutely free of charge!. I hope these are large enough list of free website templates will help you in your next website design project. At last, if you find something useful in this post, don't forget to share it with other, Thanks!
PS: If you found a broken link in this post, please report us through Contact Form and we'll fix it if possible.
You Might Also Like:
1. Portfolio Website Template
2. Tree Hills Website Template
3. PageOne: Single page site template and Portfolio
Preview | Download
4. Exterior Design Project Template with jQuery Slider
5. Artist Website template
6. Free Company Website Template
7. Asterisk HTML Template
8. Grenny
9. Strictblue
10. mCube
11. Photography Web Template
12. Company Website: CSS Template
13. Classic Photography Website Template
Preview | Download
14.Xtreme CSS Template
15. Business Solutions Website Template
16 . Company Website Template
17. Platinum – Free CSS Templates
18. Video Blog Free Template
19. Solitude- By Piyush
20. Free Real Estate Website Template RPS group
Preview | Download
21. Woobex: Business Company Website Template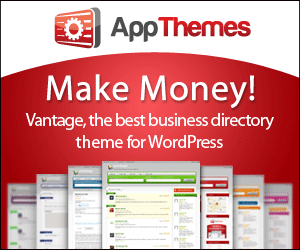 22. Free Business Website Template
23. 2 Breed
24. Black Wave CSS Template
25. Jqueryblock
26. Rosey Pixel – Free CSS Template
27. Grow Company Template
28. Free Hosting Website Template
29. Immaculate: One Page Portfolio Website Template
Preview | Download
30. Business Website Template
31. Business Portfolio Template
32. Free Company Website Template
33. Online movie store template
34. Portfolio CSS Template
35. Free Dating & Wedding Website Template
Preview | Download
36. Website / Mobile App Website Template
37. Free CSS Templates: Black Wall
38. G-Consultant
39. TechJunkie: Fixed-width layout Template
Preview | Download
40. Free CSS Template – Gallery
41. PhotoFolio Free CSS Template
42. CSS Heaven 3
43. Projection
44. Pets Photography template
45. Travel Company Template
46. Captive Green
47. Temper
48. CloudTop
49. Free Financial Website Template
50. Greenex
51. World Website Template
[ads-3]
52. News Magazine Free CSS Template
53. Violet
54. Service Companies CSS Template
55. Cruise Vacation template
56. Black Fox CSS Template
57. Design Portfolio Template
58. CSS Template ec mania
Preview | Download
59. Cool Web Template
60. Elegant Blue
61. Free Portfolio / Gallery CSS Template
62. Cafe Bakery CSS Template
63. Education Time Free CSS Template
64. Darken
65. Free Travel Website Template Sunday Travel
Preview | Download
66. ePOD- By Siddhartha
67. Progress Business Template
68. Wedding Website Template
69. Acallia: Free CSS Template
70. Golden Ray
71. Internet Business Template
Free CSS Template With Tabbed Navigation.
72. Retrobots: Retro Website Template
73. Business CSS Template
74. Personal Blog – Blue CSS Template
75. Urban Artist: Dark Website Template
Preview | Download
76. Design Company Website
77. Dusky
78. VisionInc
79. Single-Page HTML5 Portfolio Template + PSD
80. CSS Template Package
Preview | Download
81. Clean Red
82. Business Website Template with Accordion Navigation
83. Food Delivery Project / Catering Website Template
84. Green field CSS Template
85. Gallerised Free CSS Template
86. Colorful CSS Template
87. Redish
88. Web Hosting Website Template
89. Music store Website Template
90. Solid
91. Free Web Design CSS Template Charcoal
Preview | Download
92. Baby Shop Template
93. Small Business Template
94. Apple Web
95. Red Top
96. Academic Education Free CSS Template
97. Keep It Simple: Personal Blog Template
Preview | Download
98. Ftdbluemint
99. Real Estate HTML Template
100. Organic Design Web Template
101. CSS Template
102. High Five
103. Green Home Website Template
104. Photographer's Portfolio Template
105. Architect Design Website Template
106. FreshPick
Preview | Download
107. Portal and Job Seeker HTML Template
108. Business CSS Template
109. Darkness Free CSS Template
110. Liquid
111. Fashion Club CSS Template
Preview | Download
112. Jungleland
Preview | Download
113. FastPage Website Template
114. Dark Demension
115. Creo Blog: Mac Style Template
116 . Shinra HTML template
117. Colourise
Preview | Download
118. Free Music Website Template
119. iPhone App Website Template
120. Simple Business Website Template
121. Burnout: Simple Web Template
122. Travel Blog Template
123. Photo Gallery Template
Preview & Download
124. Elegant Press
Preview | Download
125. CoolBlue
Preview | Download
126. Law Business Website Template
127. Adaria